| | | |
| --- | --- | --- |
| | ONLINE COINS CATALOG | |
Auxonne coins catalog
County of Auxonne
The county with its capital in the city of the same name (this is between Dijon and Besançon, and most of the county stretched to the south) was located in the territory of Franche-Comté. Founded in 1237, when the Duke of Burgundy Hugo IV acquired this land from Count Jean I de Chalon.
In 1237, Count Jean the Wise gave Oson to the duke of Burgundy in exchange for other territories. By the way, these other lands turned out to be rich in salt deposits and the graph became fabulously wealthy. No wonder, apparently, he was called wise :).
In 1477 the county was captured by the army of Louis XI and annexed to the kingdom.
denier
Philipp III the Good duke of Burgundy (1419-1467)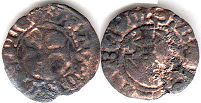 denier (demi-double) ND
billon
D DVPLE DE AVXON
PHS DVX ET COME BV
Coin value - $50-60
Charles the Bold duke of Burgundy (1467-1477)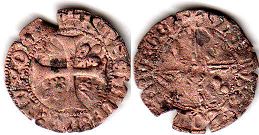 Engrogne (denier) ND
billon
ANSERNA DE AVXONNA
KAROLVS DVX ET COM B
Coin value - $30-40