Index » World coins » America » USA » 50 State Quarters » 2003 Arkansas 1836
US Quarter 2003 Arkansas State
Currency - Dollar=100 cents
Face value: Quarter dollar ($1/4=25 cents)
Type - commemorative coin 50 States Quarters Series

Composition - copper-nickel clad copper
Diameter - 24.3 mm
Weight - 5.67 grams
Edge: Reeded

Mint Mark: D (Denver), P (Philadelphia)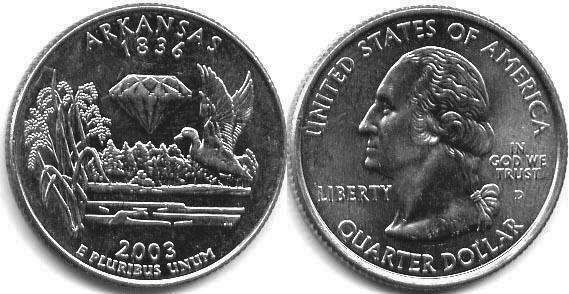 Years of mintage:
2003
Reverse:
Diamond, rice stalks, mallard flying above a lake
Legend:
ARKANZAS 1836 / 2003 E PLURIBUS UNUM
Obverse:
Washington facing left
Legend:
QUARTER DOLLAR / UNITED STATES OF AMERICA / LIBERTY / IN GOD WE TRUST
Krause catalog number - KM#347
Coin value in condition:
UNC (Uncirculated - without traces of circulation) - ~1 USD.00
XF (Extremely Fine) - 0.25-0.50
Worse than "XF" - 0.25 USD
ARKANSAS #25
Capital: Little Rock.
Adhered to: June 15, 1836.
Population: 2,710,079 hab.
Origin of the name: Word of Indian origin, from the Quapaw "Arkansea" tribe.
Reverse shows a stalk of rice, a carved diamond and a duck flying over a lake, does not contain legends.
Up the date of adhesion to The Union.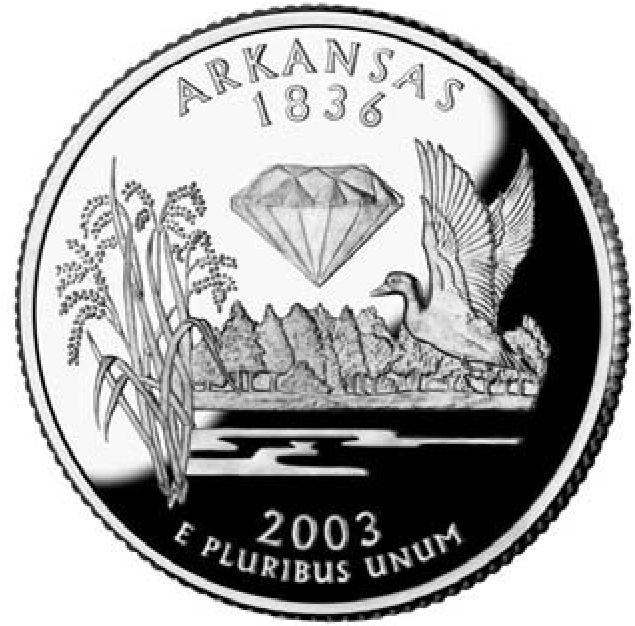 KM#(D):347KM#(S):347a
It is nicknamed as "Natural State", due to the large number of protected natural areas that the State has, it has more than 600,000 acres of natural lakes where the practice of rowing sports and duck hunting on boats have made it very popular. In the USA.
The diamond refers to "Crater of Diamonds State Park", a place where precious stones abound, including diamonds.
A study reveals that this area is home to the oldest diamond mine in North America and the only one in the world that is open to tourists to try their luck looking for precious gems.
Another reference of the coin's design is to rice, Arkansas is today the main producer of grain in the United States.
It was started by WH Fuller, who pioneered this type of commercial crop. After its successful start, thousands of acres of prairie were converted to the cultivation of this cereal.
1.4 million acres are devoted to rice cultivation, producing 43% of the rice marketed in the United States.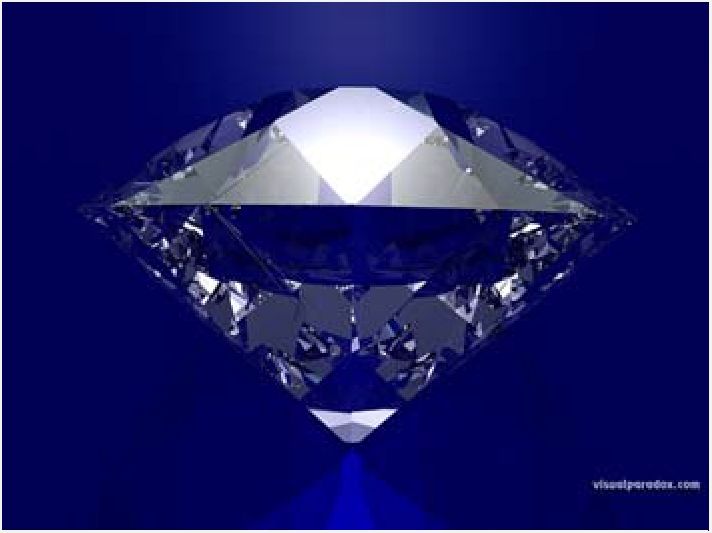 "Crater of Diamonds State Park"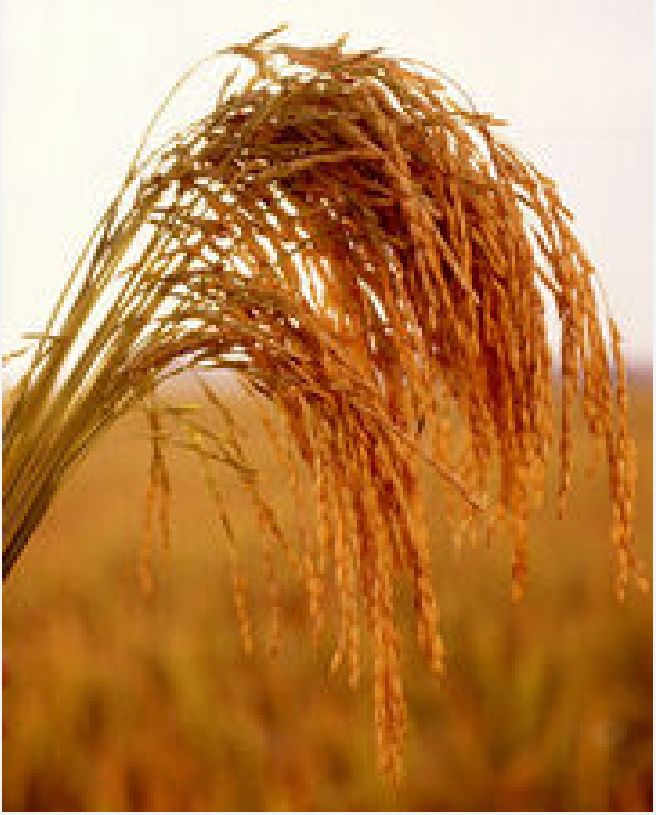 Arkansas is the leading exporter of rice to the US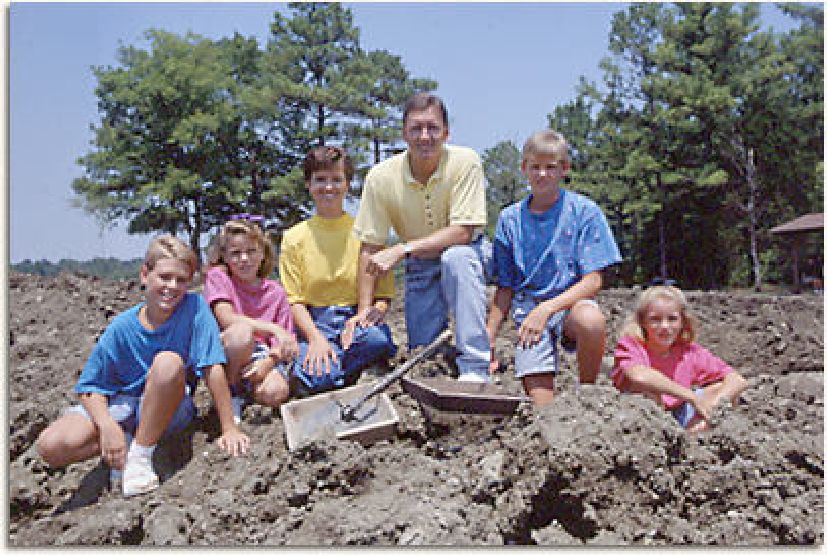 The main attraction of the park "Diamond Crater"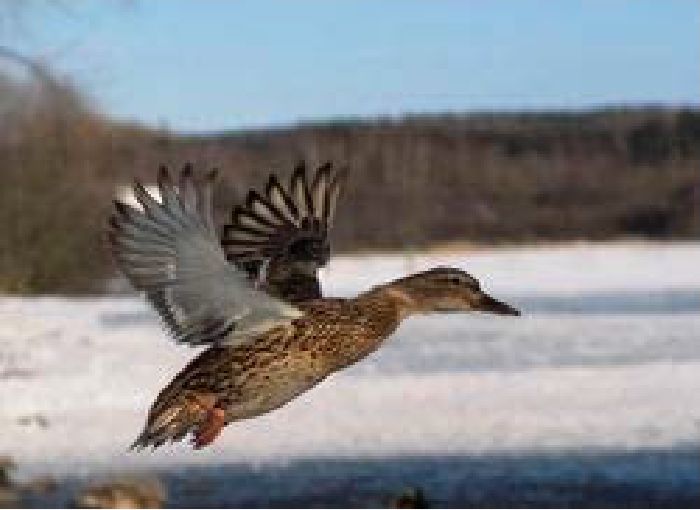 Ducks flying over a lake in Arkansas.