Index » World coins » America » USA » 50 State Quarters » 2002 Ohio 1803
US Quarter 2002 Ohio State
Currency - Dollar=100 cents
Face value: Quarter dollar ($1/4=25 cents)
Type - commemorative coin 50 States Quarters Series

Composition - copper-nickel clad copper
Diameter - 24.3 mm
Weight - 5.67 grams
Edge: Reeded

Mint Mark: D (Denver), P (Philadelphia)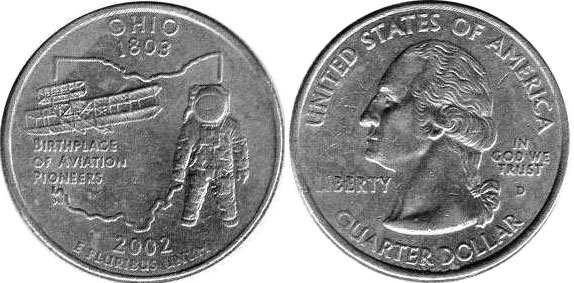 Years of mintage:
2002
Reverse:
Wright Flyer, astronaut, state outline
Legend:
OHIO 1803 / BIRTPLACE OF AVIATION PIONEERS / 2002 E PLURIBUS UNUM
Obverse:
Washington facing left
Legend:
QUARTER DOLLAR / UNITED STATES OF AMERICA / LIBERTY / IN GOD WE TRUST
Krause catalog number - KM#332
Coin value in condition:
UNC (Uncirculated - without traces of circulation) - ~1 USD.00
XF (Extremely Fine) - 0.25-0.50
Worse than "XF" - 0.25 USD
OHIO #17
Capital: Columbus.
Adhered to: March 1, 1803.
Population: 11,421,267 inhabitants.
Origin of the name: It comes from an Iroquois Indian word, meaning "Great River".
Reverso is dedicated to the contribution that the State makes to the History of Aviation.
The model airplane of the Wright brothers and an astronaut appear, in the background the outline of the State of Ohio, the legend of "BIRTHPLACE OF AVIATION PIONEERS".
Up the date of adhesion to The Union.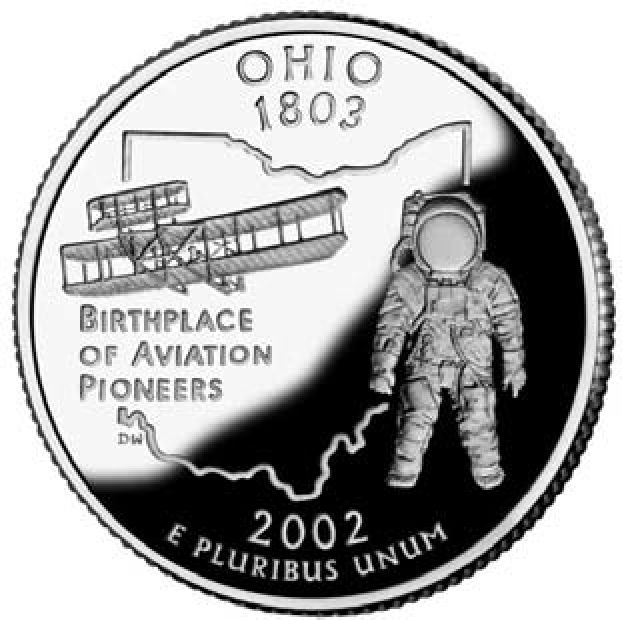 KM#(D):332KM#(S):332a
This tribute to aviation and space exploration by the State of Ohio is justified if we take into account that astronauts Neil Armstrong, passenger on the first space mission to land on the Moon, and John Glenn, astronaut and national hero, were born in Ohio .
Another very important son of the State was Orville Wright, co-inventor of the first manned and powered airplane in history, the Flyer III, built and tested in 1905 in Ohio.
There is a longstanding dispute between the States of North Carolina and Ohio over where the first flight of the Wright brothers' prototypes actually took place, the State of North Carolina also chose a similar theme to represent their State in the series of "State Quarters", titled "First Flight".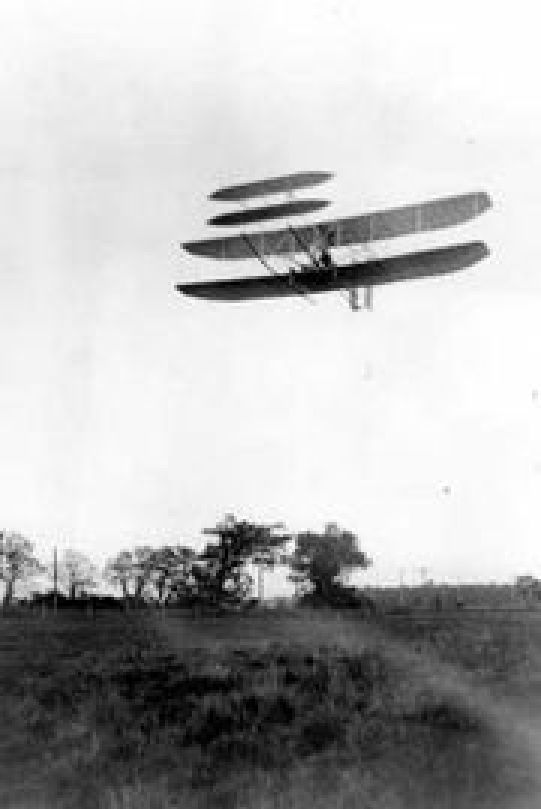 flyer III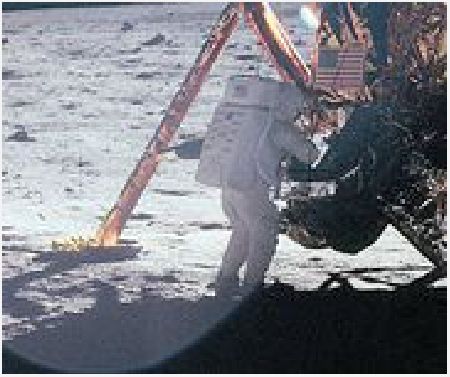 Neil Armstrong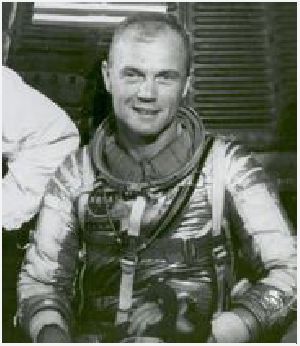 John Glenn