Index » World coins » America » USA » 50 State Quarters » 2002 Indiana 1816
US Quarter 2002 Indiana State
Currency - Dollar=100 cents
Face value: Quarter dollar ($1/4=25 cents)
Type - commemorative coin 50 States Quarters Series

Composition - copper-nickel clad copper
Diameter - 24.3 mm
Weight - 5.67 grams
Edge: Reeded

Mint Mark: D (Denver), P (Philadelphia)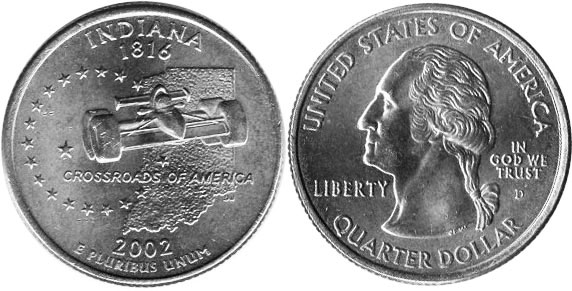 Years of mintage:
2002
Reverse:
Indy Car, state outline, 19 stars
Legend:
INDIANA 1816 / CROSSROADS OF AMERICA / 2002 E PLURIBUS UNUM
Obverse:
Washington facing left
Legend:
QUARTER DOLLAR / UNITED STATES OF AMERICA / LIBERTY / IN GOD WE TRUST
Krause catalog number - KM#334
Coin value in condition:
UNC (Uncirculated - without traces of circulation) - ~1 USD.00
XF (Extremely Fine) - 0.25-0.50
Worse than "XF" - 0.25 USD
INDIANA #19
Capital: Indianapolis.
Adhered to: December 11, 1816.
Population: 6,159,068 hab.
Origin of the name: It originates from a resolution of the US Congress, when the Indian territory was established.
It means land of Indians.
Reverse represents a racing car, for the 500 miles of Indianapolis, in the background the contour of the State and the legend "CROOSROADS OF AMERICA" "Crossroads of America", in addition to 19 stars referring to constituting the nineteenth state of the Union.
a star over the state outline marks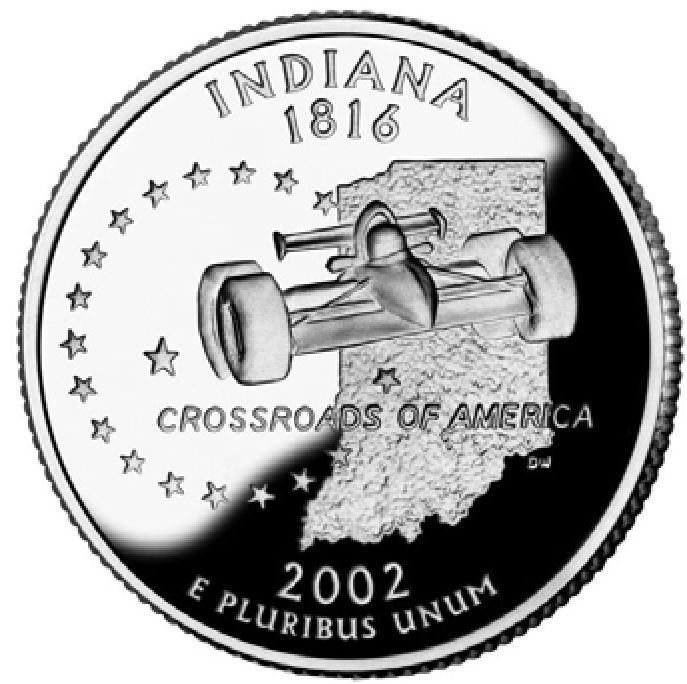 KM#(D):334KM#(S):334a
his capital.
Up the date of accession.
The Indianapolis Motor Speedway, a two and a half mile layout, was built in 1909 for research testing of automobiles.
It has a capacity of 257,325 spectators with a seated seat.
The oldest car race in the world is held on this track, the Indy 500, which has been held annually since 1911, except for the years that the two World Wars took place.
The first race to take place took place in August 1911, it was a disaster and a tragedy for many pilots, since the track was made up of compacted earth and gravel, which caused many accidents with serious injuries to the pilots, as well as vehicle fires.
The race was stopped when only 5 miles had elapsed before more than 12,000 people, Louis Schwitzer was declared the winner.
In the US it is said that Indianapolis lives from and for car racing.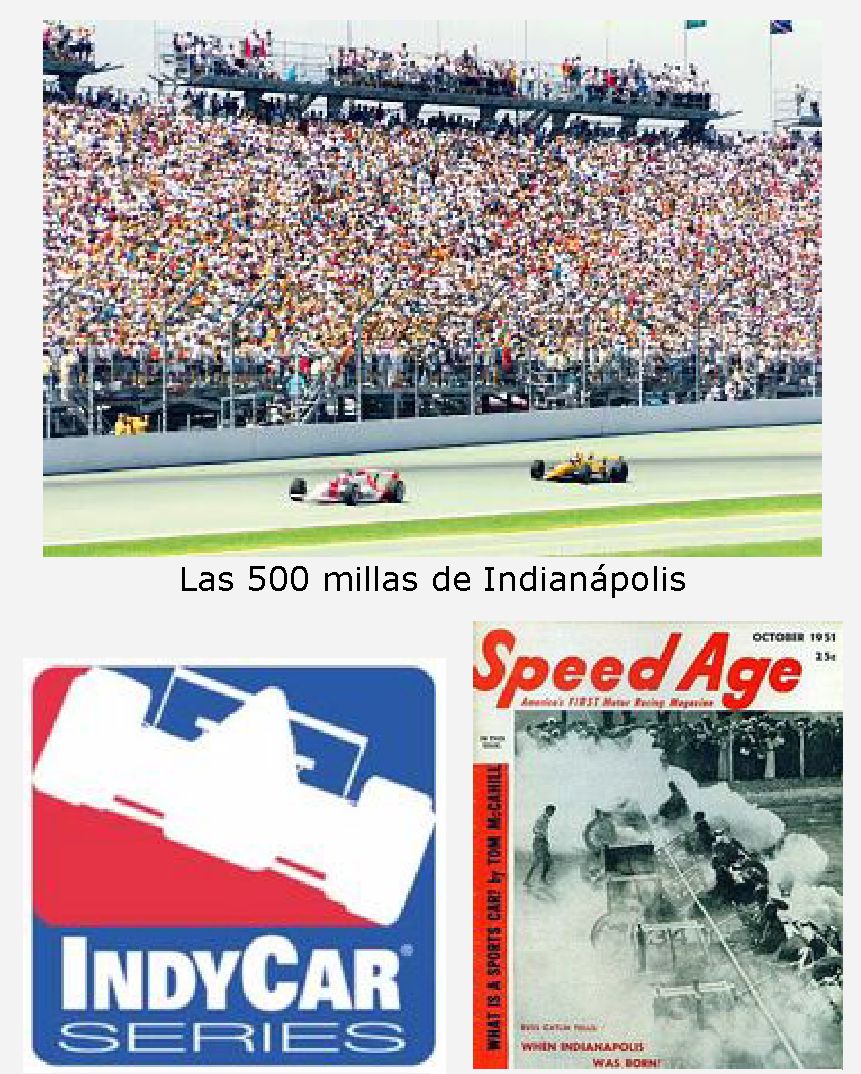 Speedway Circuit, Indianapolis