Index » World coins » America » USA » 50 State Quarters » 2001 North Carolina 1789
US Quarter 2001 North Carolina State
Currency - Dollar=100 cents
Face value: Quarter dollar ($1/4=25 cents)
Type - commemorative coin 50 States Quarters Series

Composition - copper-nickel clad copper
Diameter - 24.3 mm
Weight - 5.67 grams
Edge: Reeded

Mint Mark: D (Denver), P (Philadelphia)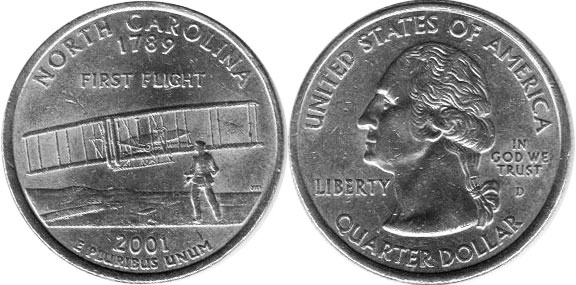 Years of mintage:
2001
Reverse:
Wright Flyer, John T. Daniels's iconic photo of the Wright brothers
Legend:
NORTH CAROLINA 1789 / FIRST FLIGHT / 2001 E PLURIBUS UNUM
Obverse:
Washington facing left
Legend:
QUARTER DOLLAR / UNITED STATES OF AMERICA / LIBERTY / IN GOD WE TRUST
Krause catalog number - KM#319
Coin value in condition:
UNC (Uncirculated - without traces of circulation) - ~1 USD.00
XF (Extremely Fine) - 0.25-0.50
Worse than "XF" - 0.25 USD
NORTH CAROLINA #12
Capital: Raleigh.
Adhered to: November 21, 1789.
Population: 8,320,146 hab.
Origin of the name: In honor of the King of England Charles I, derived from the Latin Carolus.
The reverse shows an image of the first flight made by the Wright brothers, the legend "FIRST FLIGHT" "First flight" and above the date of adhesion to La Unión.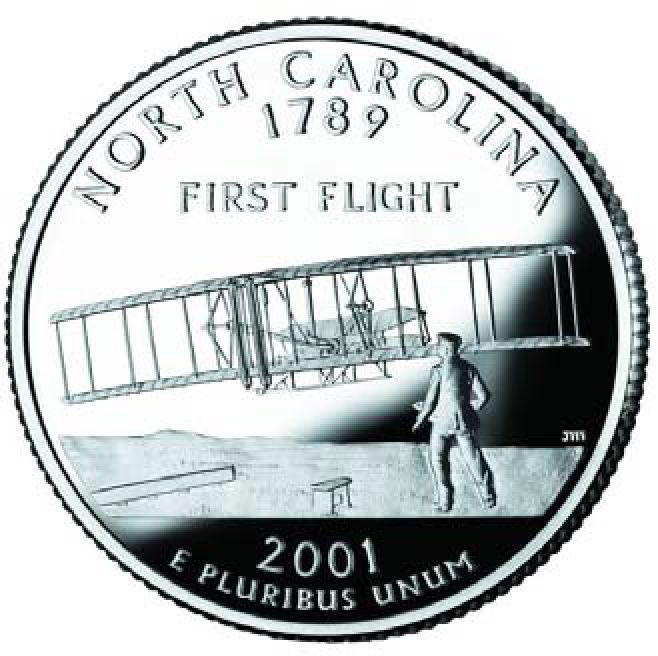 KM#(D):319KM#(S):319a
The design is based on the photograph taken in the first flight carried out by the plane built by the Wright brothers in 1903.
Commemorates the historic flight of December 17, 1903 at Kitty Hawk, North Carolina.
It was the first time that man managed to fly a motorized and piloted machine.
The machine called "The Flyer" covered a distance of approximately 37 meters on its maiden flight.
On December 14, 1903 Orville and Wilbur Wright tossed a coin to draw a lottery for who would have the privilege of testing the flying machine, Wilbur was finally the winner of the bet, but due to various circumstances the test ended with the device on the ground, part of the aircraft broke.
It took them 3 days to repair the machine again and since Wilbur had already had his chance, this time it was Orville who took control of the device, this time "The Flyer" got up off the ground for about 12 seconds, traveling the aforementioned 36 ,5 meters.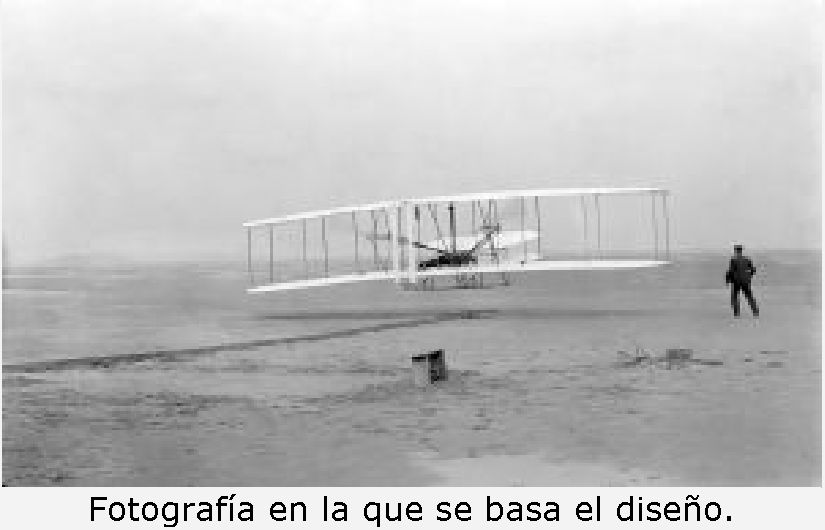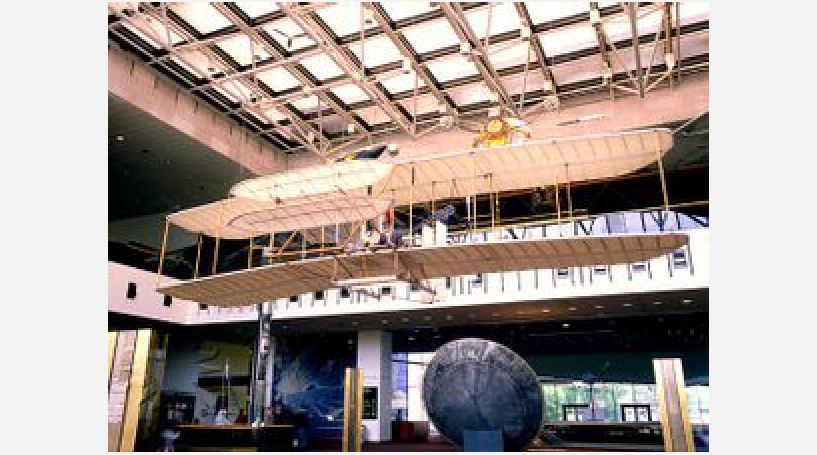 The Flyer at the "National Air and Space" museum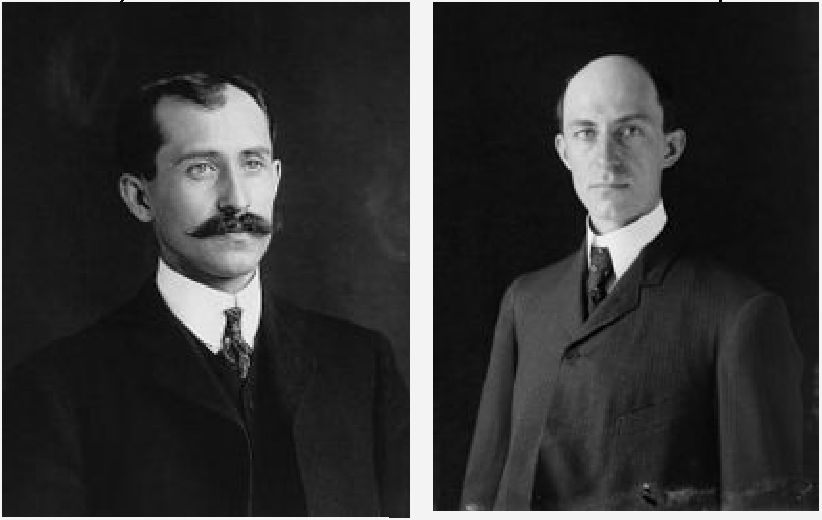 The Wright brothers